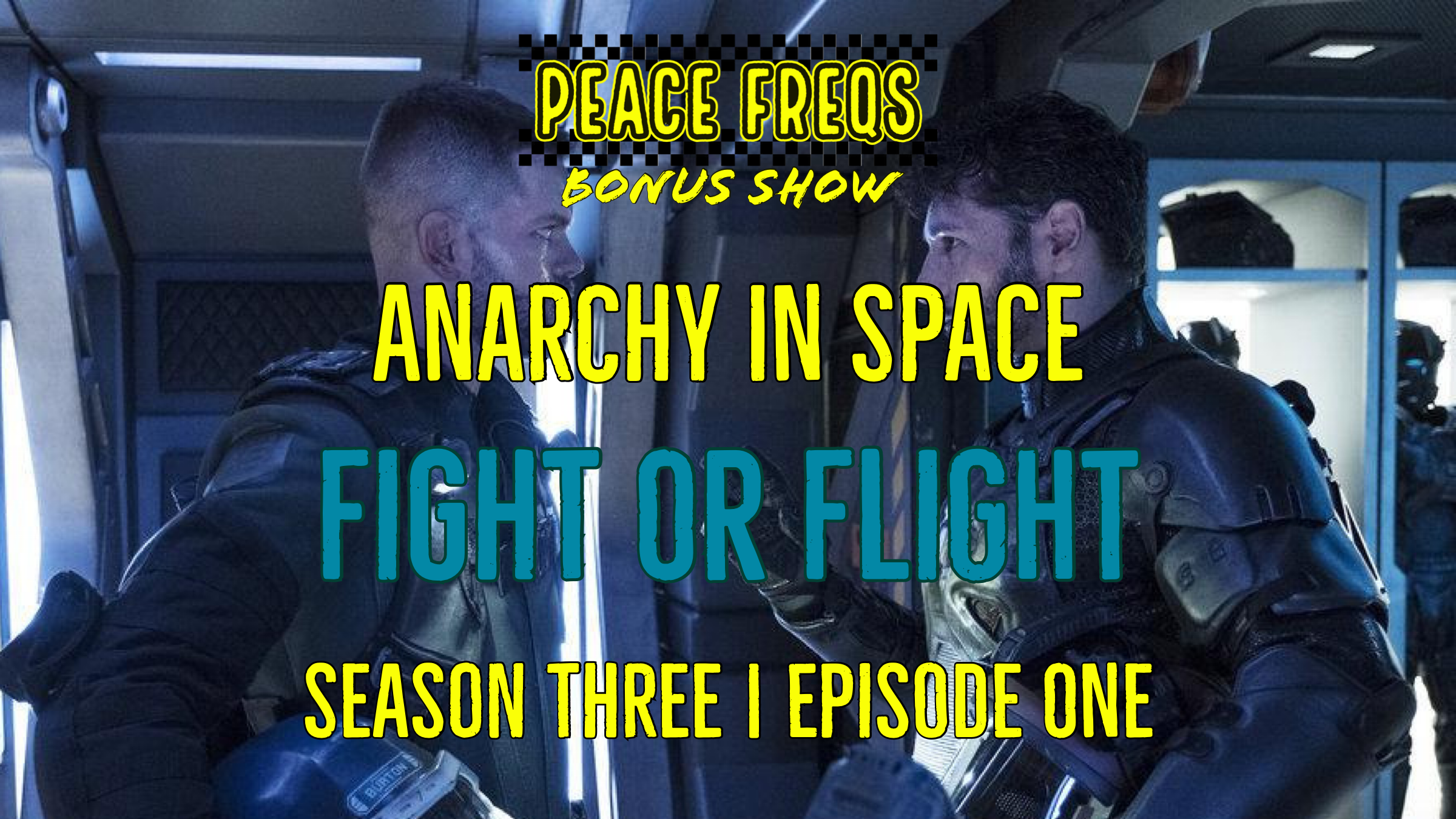 Fight Or Flight Review: Analyzing The Expanse – Anarchy In Space 024
In today's episode Nicky P and Eric discuss Fight Or Flight, episode One of season Three of The Expanse with guest Lizzie of the Peace Freqs Podcast. This season opener pins Naomi against the rest of the Roci for the first time. Errenwright gets his war. Chrisjen, Bobbie and Cotyar fight their way off Mao's yacht and a new belter alliance emerges?
Wikipedia Synopsis For Fight Or Flight
The crew cleans up the Rocinante, missing a small piece of protomolecule in the process. They also conduct repairs and rename the ship Pinus Contorta to hide during escalating tension between Earth and Mars.

Errinwright convinces the UN to declare war.

Mars blames Earth for the assassination of defence minister Korshunov, and everyone wonders what is happening on Venus.

Things are strained between Naomi and the crew. Though Naomi wants them to dock at Tycho, Holden picks up a protomolecule signal on Io, convincing the others to find answers for Prax.

Fred Johnson reaches out to Dawes to use the scientist and protomolecule to work together, and orders the Nauvoo retrieved as the Belt must unite as one nation.

Errinwright frames Avasarala for Eros and says she is the one working with Mao, having missiles fired at Mao's ship to kill her.

Bobbie, Avasarala and Cotyar force one of the employees of the ship, Theo, to help them gather evidence to expose Errinwright, then Bobbie and Avasarala escape on Mao's racing ship Razorback, while Theo and Cotyar escape on a landing shuttle.
Episode Links For Fight Or Flight