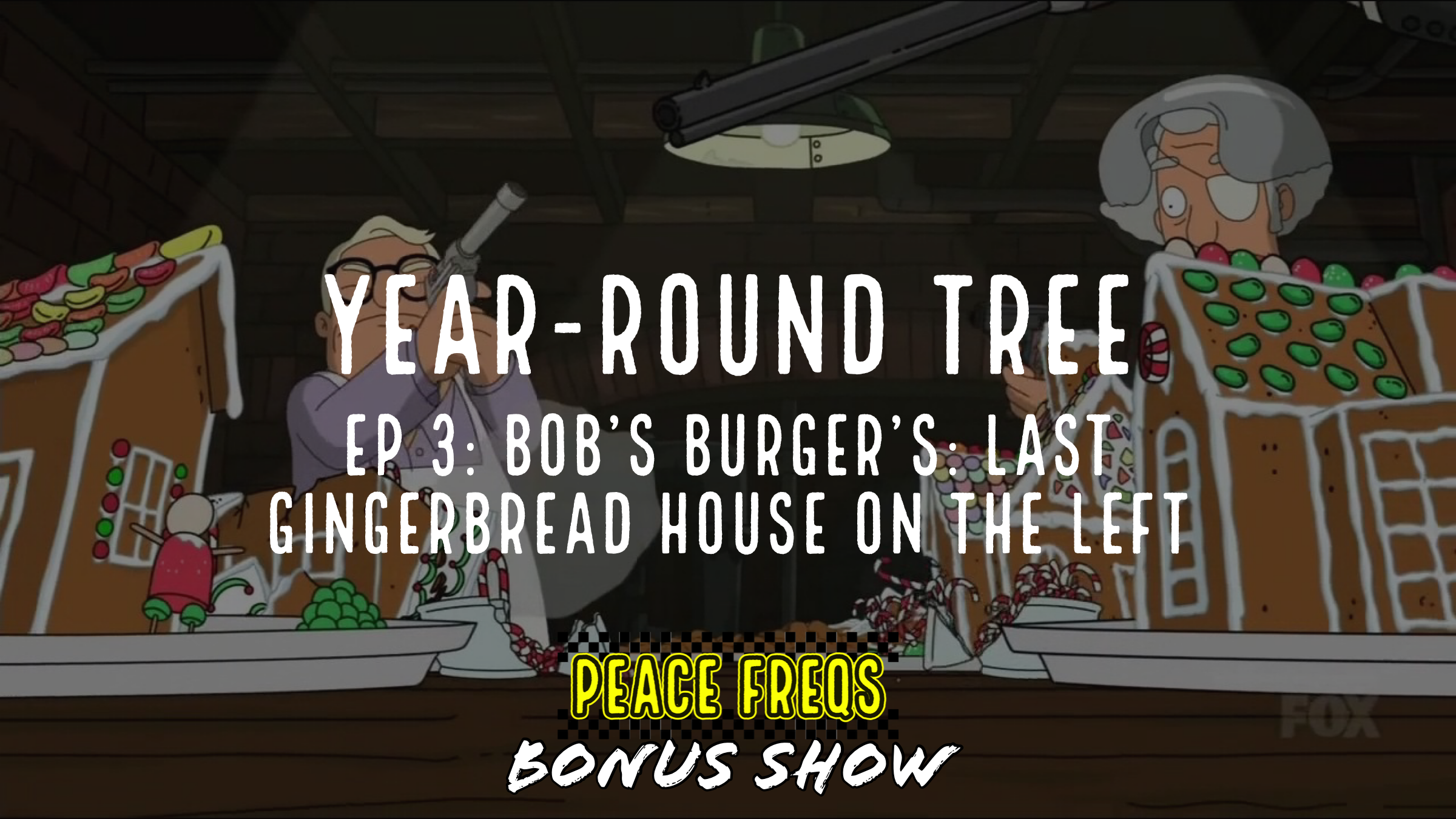 Bob's Burger's: Last Gingerbread House On The Left Review – Year-Round Tree 003
Today's episode is another first of many TV episodes as Nicky P & Lizzie Review Bob's Burgers' Last Gingerbread House On The Left, episode seven of season seven. We love the heart in the writing of the show and that goes double for the holiday episodes. Who doesn't love caroling and weird eccentric millionaire stuff?
Beverages For Round The Fireplace
Nicky P's beverage turned into a santa snack today. Chocolate Milk & Cream Cheese Mint Cookies. A favorite combination…though he'd be hard pressed to find Christmas cookies he doesn't enjoy. 
Lizzie went simple today with an orange spiced cider, it is oh so hot and oh so spiced.
Nicky P has chosen to don a crazy red and green sequined  V-neck sweater with all the shine and glitter that our little girl loves. Erma is seriously jealous of this one.
Lizzie is frankly hoping her outfit doesn't pop this close to the fire in her outfit today. Her Christmas Tree snow globe sweater with it's blow up globe complete with bouncing  elves and snow inside might be a little bulky but it sure turns heads.
Want More Bob's Burger's: Last Gingerbread House On The Left?