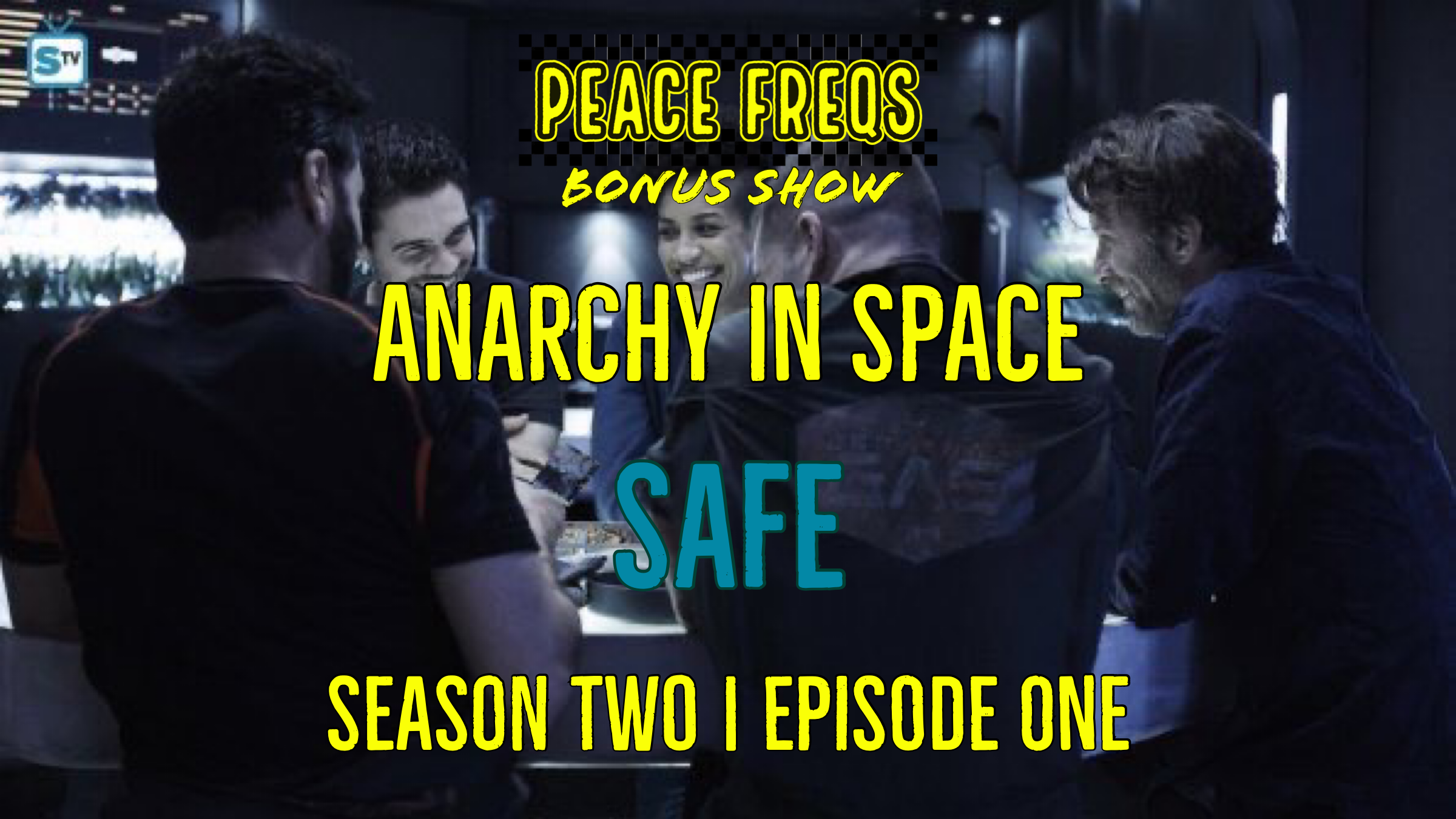 Safe Review: Analyzing The Expanse – Anarchy In Space 011
In today's episode Nicky P and Eric give their review of IFF, episode two of season three of the expanse. We watch in horror as all the worst parts of humanity bubble to the surface and smother the path of kindness and understanding. Or is that Errinwright smothering newcomer Doctor Pastor Anna Volovodov?
Wikipedia Synopsis For Safe
The season opens with Martian Marine gunnery sergeant Bobbie Draper and her team undergoing combat training on Mars. 

They are deployed to Phoebe Research Station, which had been reported as being attacked.

The United Nations debates blockading MCRN fleet deployments; Avasarala backs the measure but privately believes that she is being prepared by Errinwright as a scapegoat, and hires private security.

An MCRN vessel fires on a UNN vessel; the UN elects not to fire back, figuring that the Martian missiles were saber-rattling. The missiles pass the UNN vessel and destroy Phoebe Station.

Draper believes that war with Earth is good; her commanding officer, Sutton, believes war must be avoided.

Holden and Miller recover from radiation sickness; Miller and Amos have a violent disagreement that is broken up by Naomi.

The Rocinante crew finds a protomolecule sample in a cryogenic safe recovered from the Anubis and decide to hide it in a debris field.

Naomi and Holden perform repairs to the Rocinante and their personal relationship deepens. Alex cooks lasagna for the crew of the Rocinante, and over dinner tensions are eased.