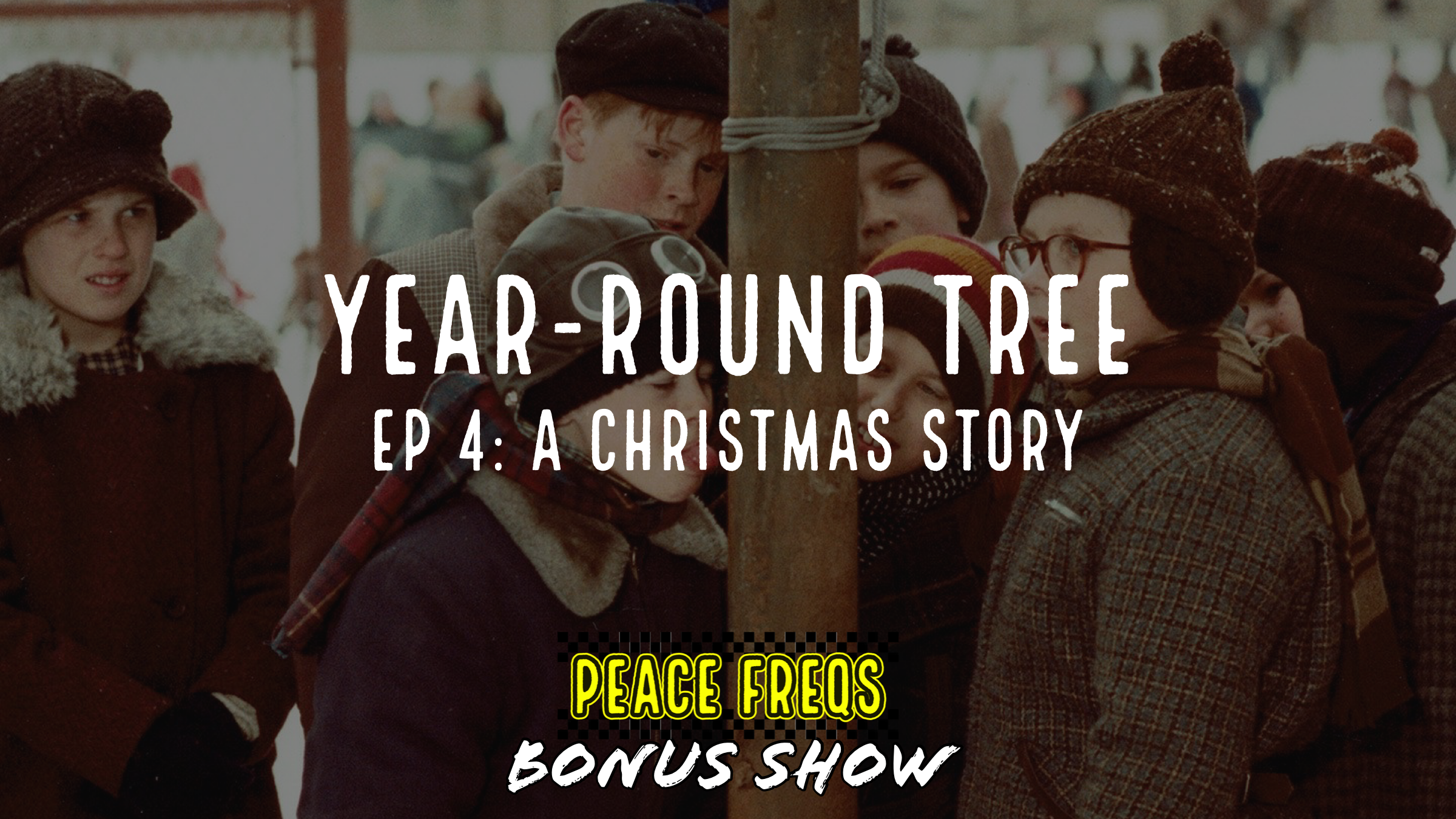 Show Notes For A Christmas Story
In today's episode Nicky P & Lizzie review A Christmas Story, half-crazed & tired after waiting up for Saint Nick on Christmas Eve. There are few things as interesting as discussing the 1980's doing the 1930's in this gem of a movie.  Enjoy our delight with a story of a school aged kid getting a gun for Christmas, as we look at the way the jokes have aged and note the fact that one of the filming locations is in our city. Seriously Nicky P drives by it weekly. Let's get into it.
Beverages For Round The Fireplace
Nicky P is enjoying a shot he calls a "Snowman In July" which is really three shots of 151 lined up and set on fire. It's a bit of a spectacle and maybe a small tribute to summer.
Lizzie has shown up with a 
Reindeer Tracks Martini
which involves chocolate vodka and creme de cacao and frangelico and chocolate sprinkles. Lizzie likes her sprinkles.
Nicky P has gotten a little technical with today's sweater. It has some tiny string lights, that actually light up, in the shape of an arrow pointing down to his genitals, before trailing off into script that reads "Jingle Them Bells."
Lizzie has chosen to wear a rather crass number with a snowman taking a piss on a jack-o-lantern Calvin style. You know the kind you find on redneck trucks featuring another brands logo. Maybe i'm just rednecky. 
Want More A Christmas Story?