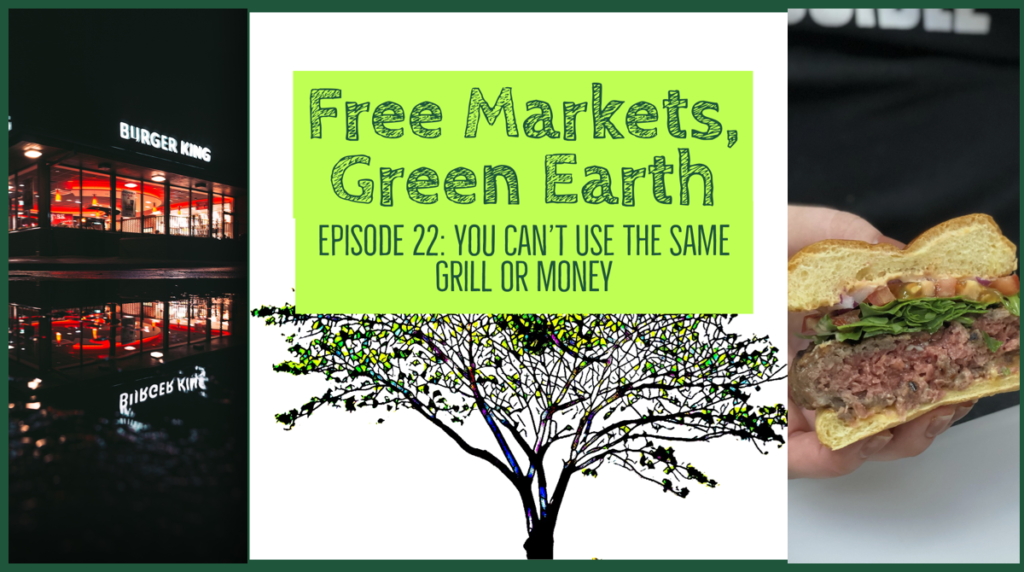 In today's episode we discuss the new impossiburger and some of the less thought about discussions surrounding them.
Learn More
Impossible Foods | Wiki Methyl Cellulose | Unintended Consequences | Mycelium For Food|Wired On The Impossiburger 
If there's a topic you want to hear more about drop us a line and let us know. Links are always appreciated.
For more episodes check out freemarketsgreenearth.com
Free Markets, Green Earth is hosted by Nicky P (Sounds Like Liberty, This Week In Liberpods, Parent 2 Podcaster & The Introvert Musician Podcasts) as well as The Liberty Hippie: Ben Pangie (Homesteads & Homeschools Podcast.)