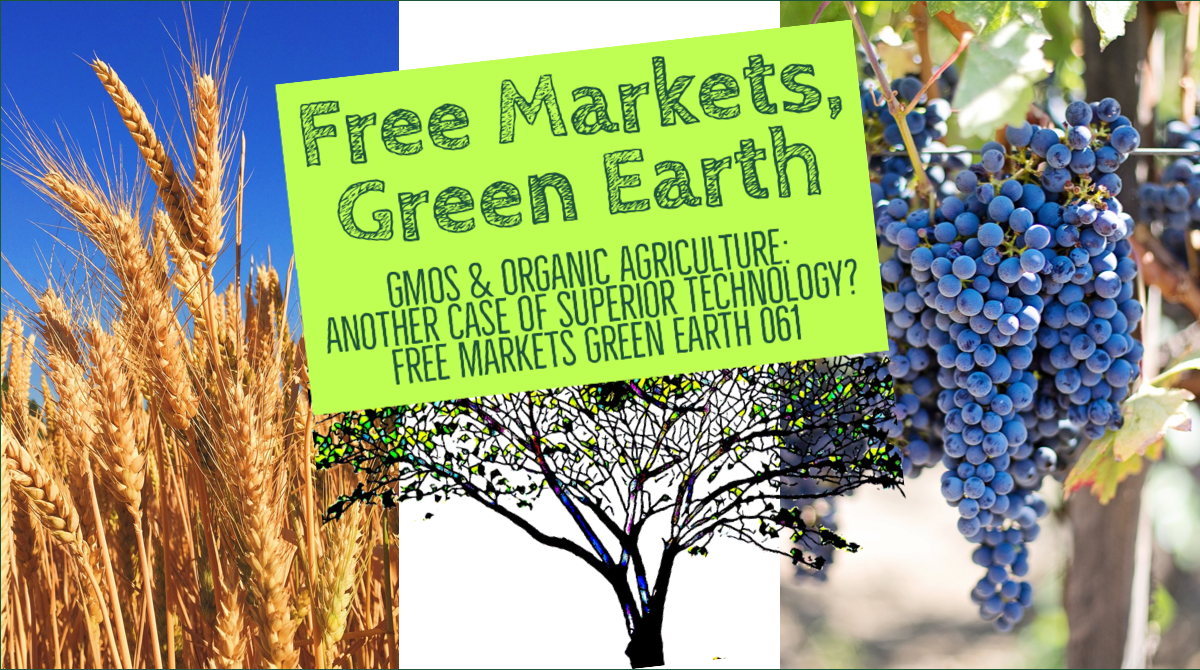 GMOs & Organic Agriculture:
Another Case Of Superior Technology?
Free Markets Green Earth 061
In today's episode Ben & I discuss an article pinning GMO tech against "organic agriculture" in a battle to meet the needs of growing populations. The article seemed like nothing more than a thinly guised propaganda piece dedicated to GMO apologetics to me, but I'd be remiss in saying there was little value in questioning my own suppositions. The conversation gets a little messy but we make some prescriptions we personally think make more sense than throwing all our chickens into one basket. We need to remember technology isn't a cure-all but tradition can be misguided as well.
Links For Today's Episode On GMOs & Organic Agriculture
Be A Part Of The Community