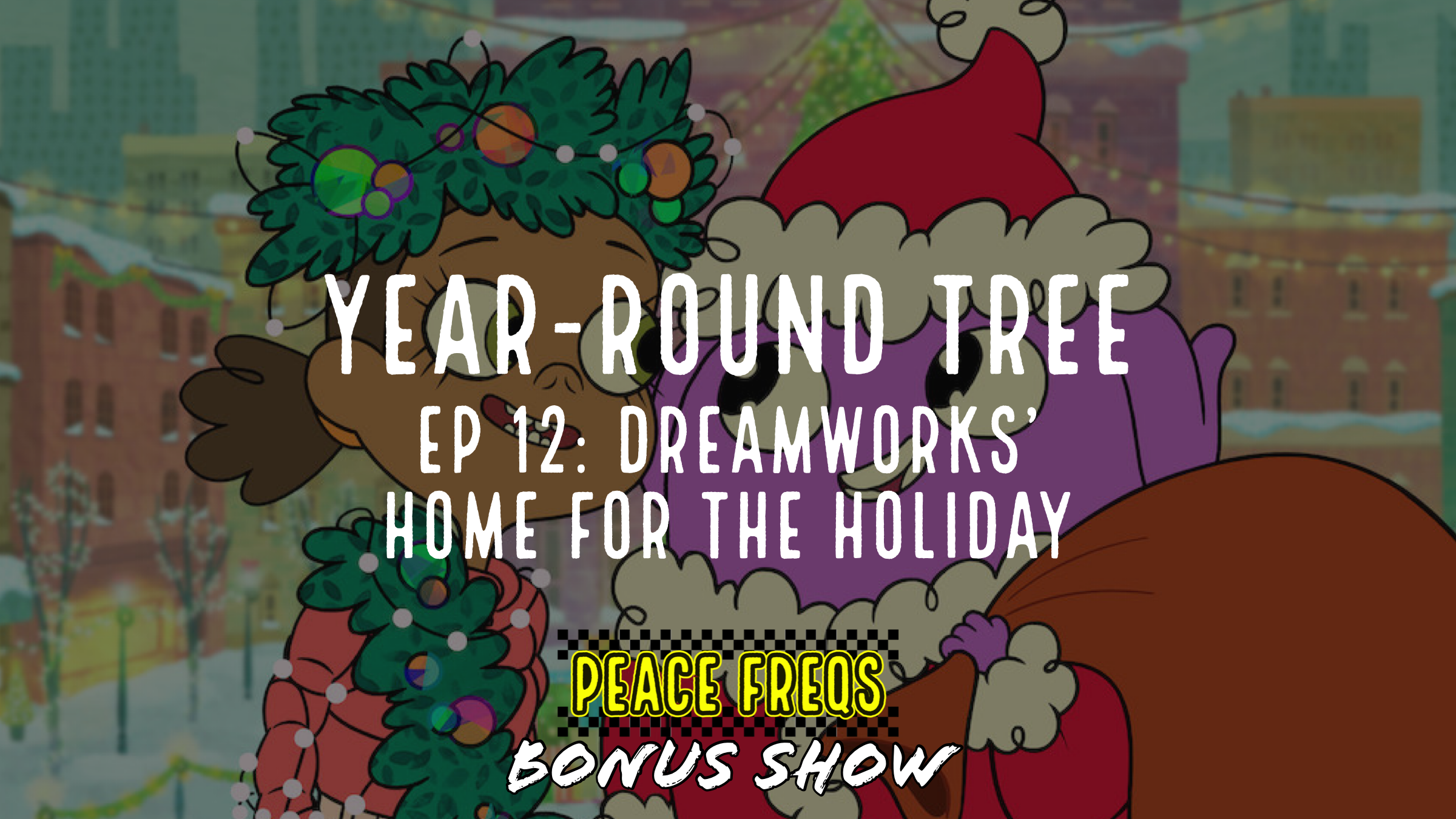 Dreamworks' Home: For The Holiday Review – Year-Round Tree 012
In today's episode Nicky P and Lizzie review Home: For The Holiday, a Christmas special with Tip & Oh. You remember that Netflix show spawned by that quirky children's movie where Sheldon from Big Bang voices an alien that befriends a little girl voiced by Rhianna? I never forget Rhianna in anything. Anyway the episode is a musical and has enough quirky holiday songs that even Nicky P can enjoy it. Did we mention it includes the queen of Christmas specials, Kelly Clarkson and even a number by Ben Schwartz about Latkas. If this isn't enough, there's Oh nearly destroying the holiday for everyone trying his hardest to bring it to Booveland. 
Beverages For Round The Fireplace
Nicky P is enoying a White Christmas Martini found at inspiredbycharm.com featuring: vanilla vodka, white chocolate liquor, creme de cacao and a coarse sugar garnish. The most important word in there was martini though. 
Lizzie on the other hand has chosen a Blue Christmas Russian concocted from a base recipre available at offthebeatenpathblog.com and adding a little blue food coloring. Matbe it's cheating but the only blue liquors certainly didn't feel very holiday inspired.
Nicky P was feeling a little goth coming into today so he decided to break open the old wardrobe and fish out his Jack Skellington sweater. At least there is a reason for it today and not just that he was an angsty teen.
Lizzie on the other hand sensed the moroseness in the air and came packing jokes as well as a Mrs Claus sweater with a three dimensional chimney dangling between her legs and a coy laugh on her face. What a wife.
Want More Dreamworks' Home: For The Holiday?