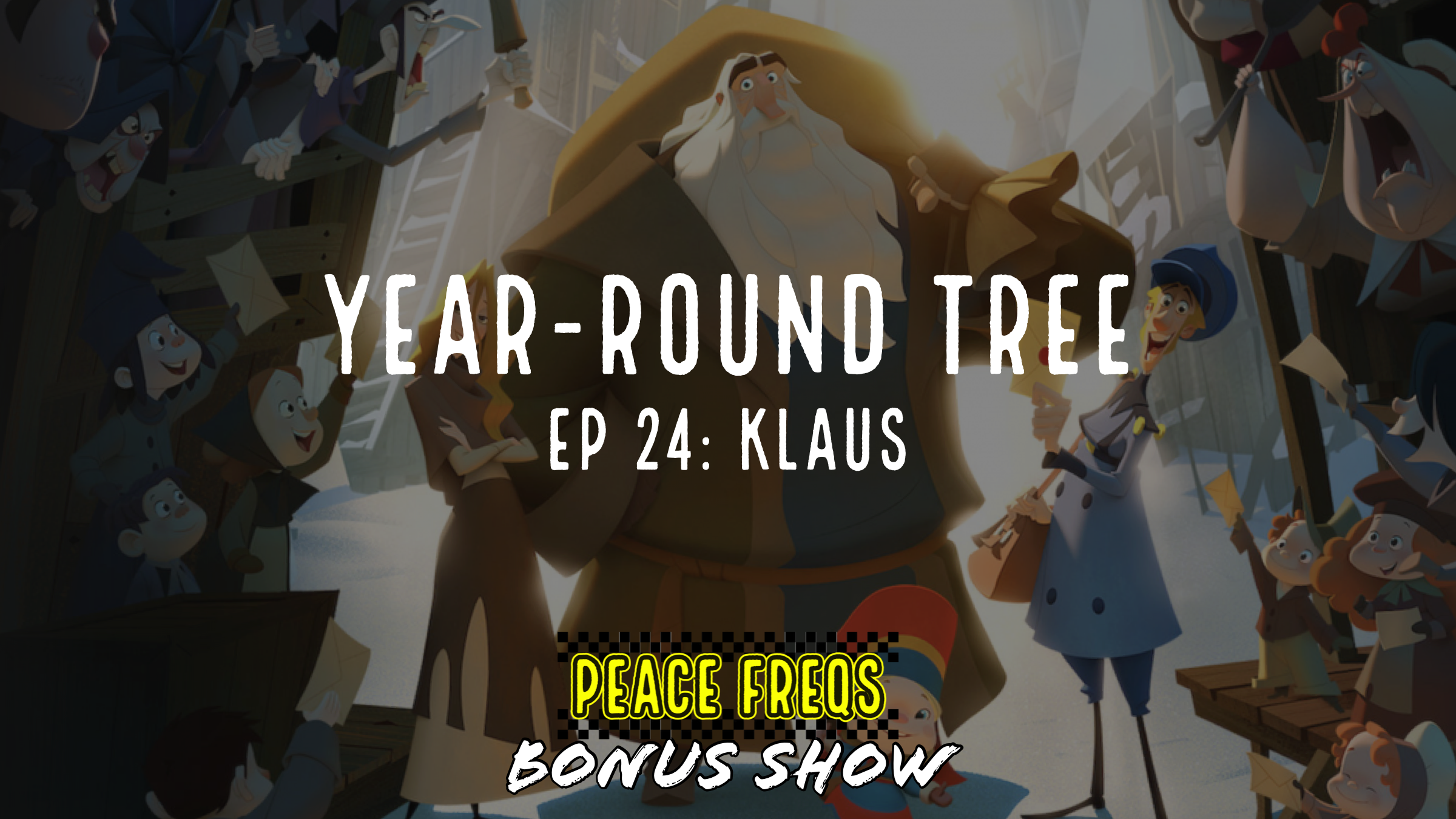 Netflix's Klaus Review With The Peace Freqs – Year-Round Tree 024
In today's episode Nicky P and Lizzie find themselves at odds once again over the review of Netflix's Klaus. Nick was an absolute tearful mess and Lizzie was in a rage over political propaganda stuffed into the movie. Even Jason Schwartzman wasn't enough to get her into this movie featuring the most militarized mail service you have ever seen, The movie centers around a town buried in the snow with a major Hatfields & McCoys thing going on and a dickhead with an impossible mission. Nicky P is too flustered to even type this properly so just go and enjoy this fantastic tale of terrible people becoming good.  
Beverages For Round The Fireplace
Nicky P is enjoying a White Christmas Margarita today care of a recipe found over at delish.com featuring unsweetened coconut milk, silver tequila, triple sec, lime juice &  ice. Its a little island flavor for this very northern film.
Lizzie has shown up today with a Peppermint White Russian gleaned from theforkedspoon.com's recipe featuring  Kahlúa, Peppermint Schnapps and, Vodka and pairs quite well with her outfit today.
Nicky P is looking sharp in his horror greats ugly sweater featuring Jason Voorhees, Freddie Kreuger, Chucky and Michael Myers and who doesn't need a lil slasher in their holiday.
Lizzie has shown up today looking very soviet in her north pole military outfit with Reindeer shoulder adornments. While not a big fan of military anything her butt does look great in uniform.
Want More Netflix's 
Klaus

?