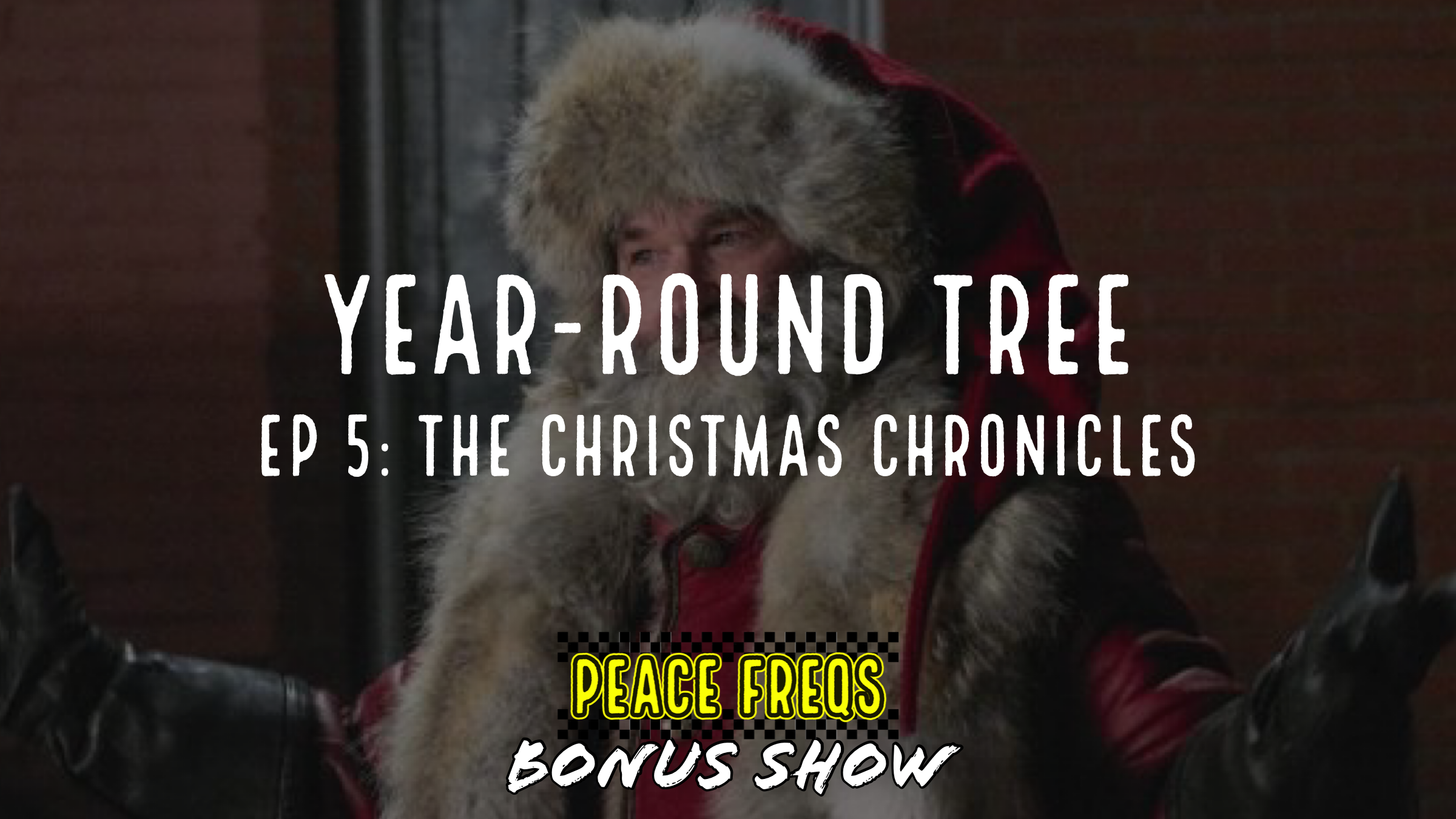 The Christmas Chronicles Review
Year-Round Tree 005
This Week Nicky P and Lizzie bring a spoiler-full  review of Kurt Russel as tough-guy Santa in the new Netflix movie The Christmas Chronicles. The film takes the basic Hallmark Christmas Movie format, complete with that chick from father of the bride; then throws in Snake Plissken and some rock and roll and there you have it. We were both left scratching our heads not sure how to feel about the film. Maybe you can tell how we feel from this conversation?
Beverages For Round The Fireplace
Nicky P has decided that the movie failed to bust his guts open so perhaps a more direct approach is necessary. Enter the eggnog challenge, much like it's cousin the milk jug challenge, only with spices and a bunch more sugar involved. Basically he's trying to drink a gallon of eggnog from the jug by the end of this show. Buckets are standing by.
Lizzie has decided a festive adult beverage is in order and has pulled out a gin-screwdriverwith some some nutmeg and clove garnish to make the drink extra festive. Who doesn't enjoy pine needle OJ after all?
Nicky P has decided to wear a marvel of modern clothing with an ugly guitar sweater with actual playable strings. Admittedly it's not comfortable but has remarkable resonance for a piece of clothing.
Lizzie has strutted herself in with a length of rabbit wrapped around her. An eviable fur shawl if ever i saw one, which may or may not be made of actual bunny. She claims it was bought second-hand so no critters had to suffer. I'm not sure the math checks out but if she's finding gems at the thrift shop, she's saving me money.
Want More Of The Christmas Chronicles