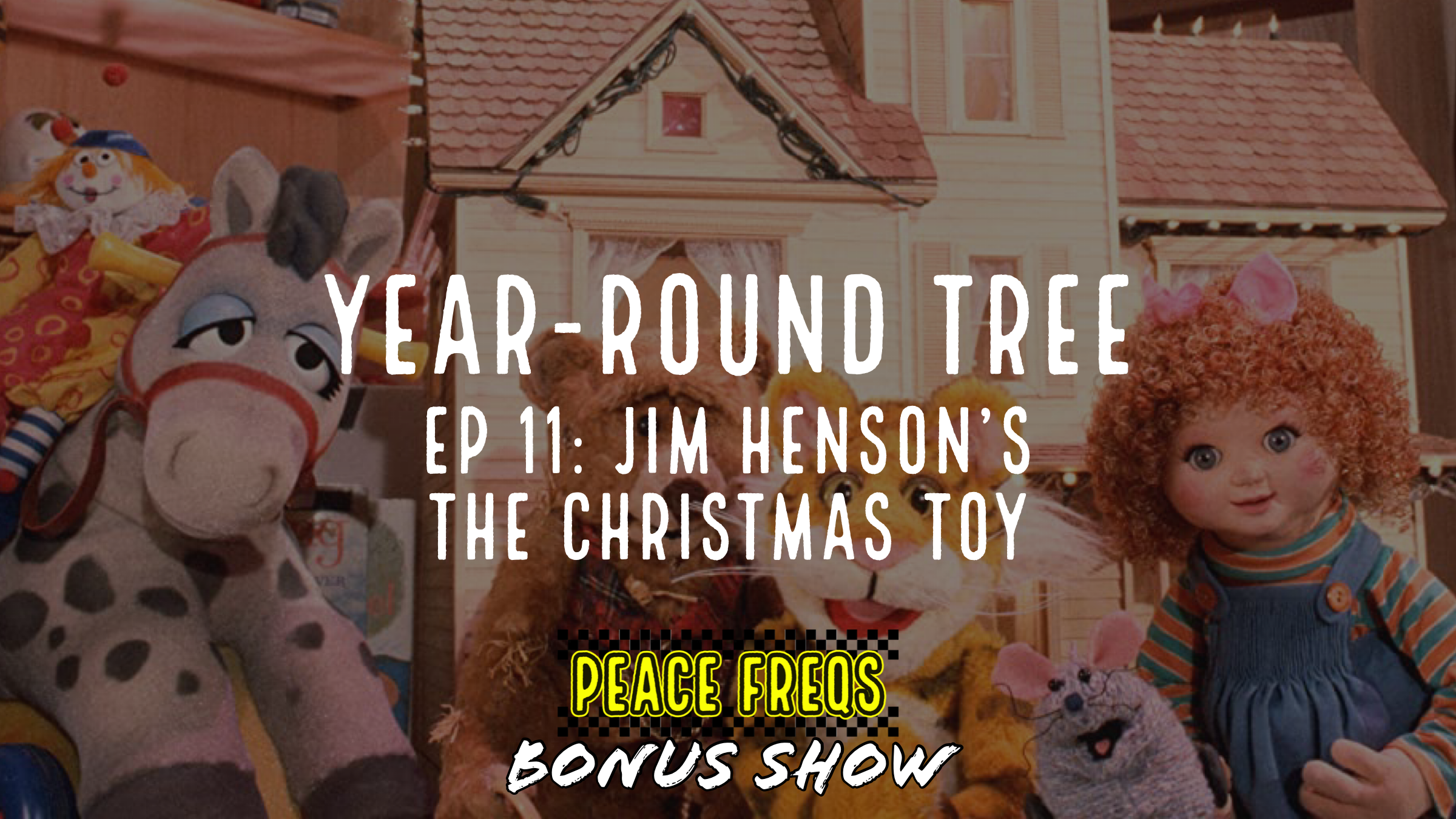 Jim Henson's The Christmas Toy Review – Year-Round Tree 011
In today's episode Nicky P & Lizzie review Jim Henson's The Christmas Toy and talk about Lizzie's confusing childhood memories of Muppets and toys and pets, all living and …dying? It is not entirely clear what happens to the creatures that are seen in Jim Henson's the Christmas Toy and this has stuck with Lizzie for over thirty years. This made for TV Christmas musical from the mid 80's is everything I loved about 80's children's programming: strangely dark and endlessly weird. I still have fantastic nightmares from the programming put in front of me. 
Beverages For Round The Fireplace
Nicky P –
Salted Caramel Pecan Sour
Another cocktail that is pretty much a cookie.
Lizzie – Rumchata Eggnog
A nice Ancho Chili Hot Cocoa.  It's a lot of sweet, a lot of dark and a little bit of a kick.
Nicky P has decided to pull out a Christmas sweater fit for a queen, The Elton John stage show, complete with sequins and lights and prince Elton himself. If its gaudy greatness isn't too much, it also plays a chiptune rendition of " Step Into Christmas."
Lizzie has shown up with a fun hyper-sexualized sweater today. Two reindeer "69-ing" in graphic hyper-realistic detail.
Want More Jim Henson's The Christmas Toy?