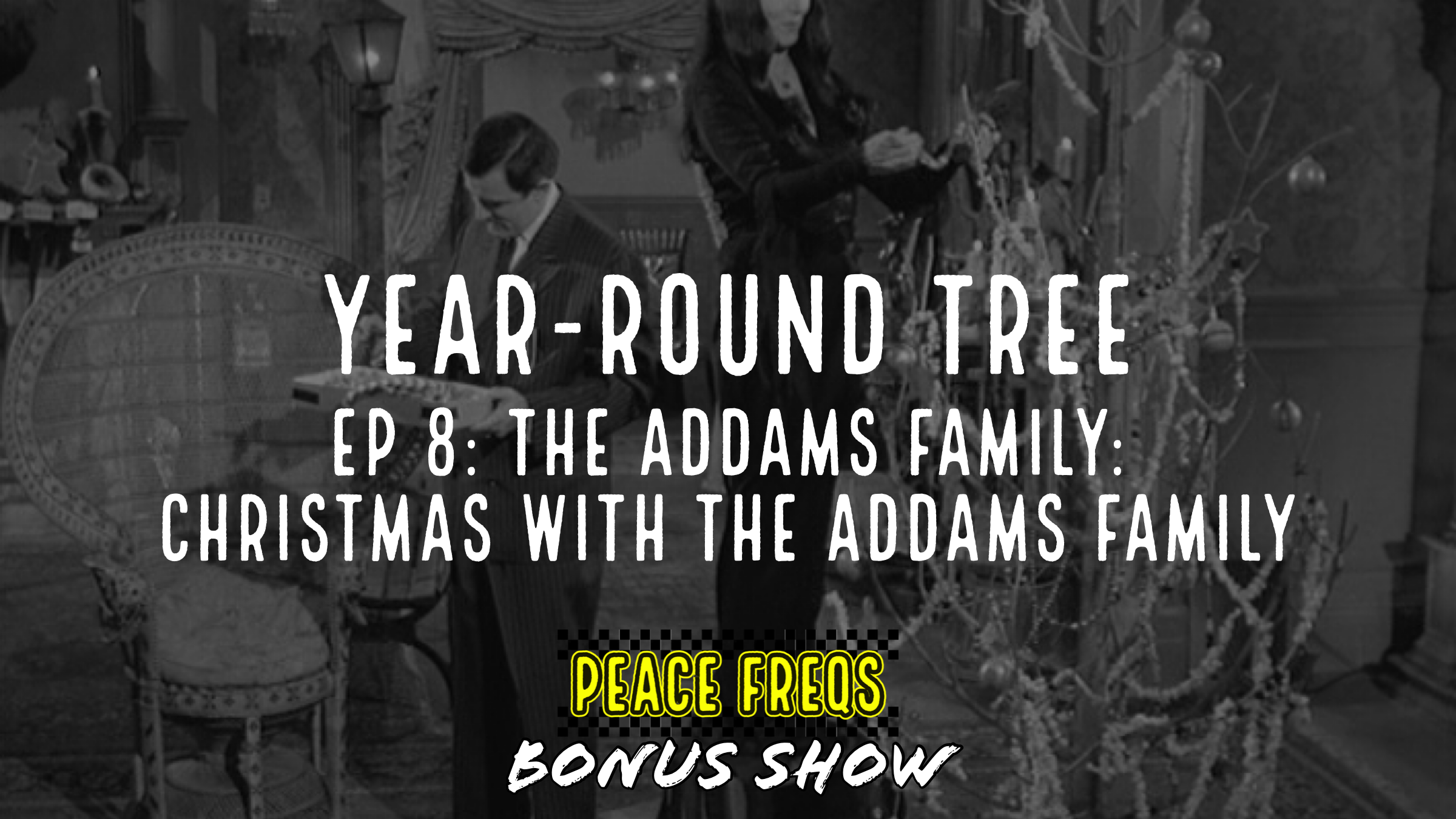 Christmas With The Addams Family Review – Year-Round Tree 008
In today's episode Nicky P and Lizzie review Christmas With The Addams Family, episode fifteen of season two of the classic show. We've long seen the show as one of the most wholesome families on television ever so for us a christmas special is a no-brainer. Seriously we are fans of the 60's show because the were written as a truly loving,  affectionate, and respectful family. Sure they are a bit weird but the love is real.  And they love Christmas! In this special episode they go to great lengths to preserve the magic for Wednesday and Pugsly and end up having the weirdest Christmas ever.
Beverages For Round The Fireplace
Nicky P is enjoying a refreshing black symbuca. While not a fan of black liquorice, there is just something tasty about an anise flavored Italian liquor on the rocks with some toasted coffee beans.
Lizzie is warming her cockles with some Ghiardelli chocolate liquor in hot cocoa. I'm told it's basically sex in a cup, which is interesting given her lack of attraction to chocolate people.
Nicky P is showing some ample skin with some silver fishnet sparkle. Are't you glad this is an audio only podcast?
Lizzie has worn the technical outfit today. Her Christmas tree sweater with a stuffed kitty on the front. The cat is next level with a battery powered motorized tail and a piezo shrieking yowling SFX. 
Want More Christmas With The Addams Family?