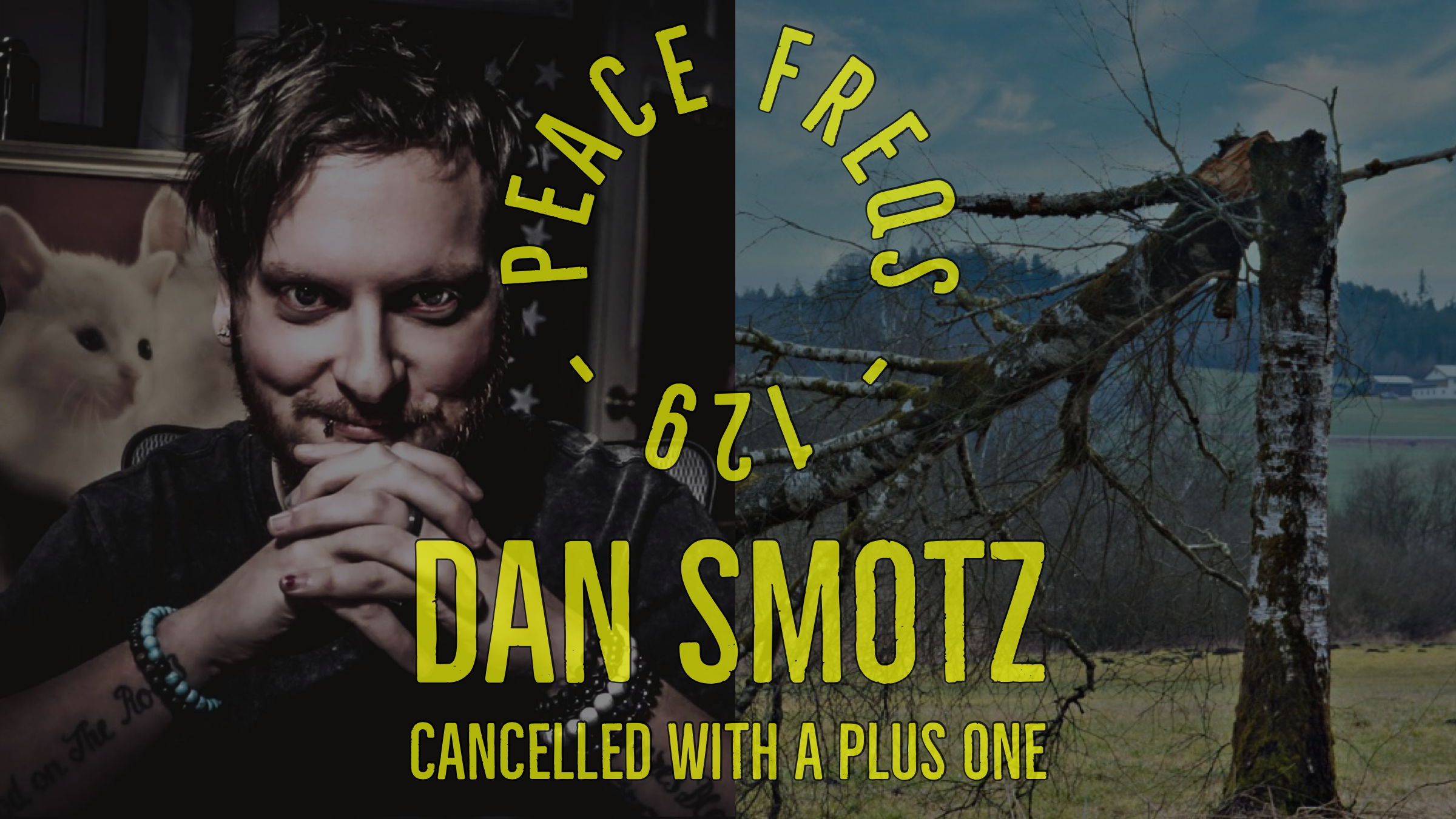 In today's episode Nicky P and Lizzie sit down with friend and podcaster Dan Smotz to discuss being cancelled. Dan and by connection his wife were removed from Facebook last month for one of his podcast episodes that platformed a person interested in the Q conspiracy while himself taking a critical stance. We get into how this has affected his business as a self employed parent and dive deep into the reverberations the cancellation has had throughout every aspect of their lives.
Music To Get Cancelled To
Where Can You Find The Show?
Are you concerned you might get cancelled and have to build your community over again? Join ours and never fear again. Get all the episodes of Peace Freqs at peacefreqs.com. Spend some time with your new best friends Nicky P & Lizzie as they share their (mis)adventures in homeschooling, prepping & entrepreneurship each week.
Want To Help Us Grow The Community?
Already a fan and want to help grow the show so we can share more adventures parenting in the trenches? Want to help us connect with more creators bringing us the tools that make life with children easier? Head on over to upgradetheshow.com and make a donation today. Everything goes directly toward hosting costs or advertising so we can grow.
Interested in a new playlist for lesson prep or gardening? Check out the show's spotify soundtrack here: https://spoti.fi/2MFxkKG. Enjoy music from some folks who have been so kind as to let us feature them on our show. Nicky P even has a bunch of tunes in there. Think you can figure out which one is about Erma? Give it a try!

Want A Cleaner Earth For The Kids?
We have yet to find a way to other potentially habitable planets. Since this our only one at the moment we should really care about how it's treated. If environmentalism is your thing head on over and check out  Free Markets Green Earth at freemarketsgreenearth.com. Nicky P and Ben (Homesteads & Homeschools) discuss environmental issues each week with an offbeat sensibility and casual candor. Plus they occasionally review episodes of Captain Planet.
Peace Freqs is a proud creation of The Mad Audio Lab. For audio production work on your own podcast visit us at madaudiolab.com.