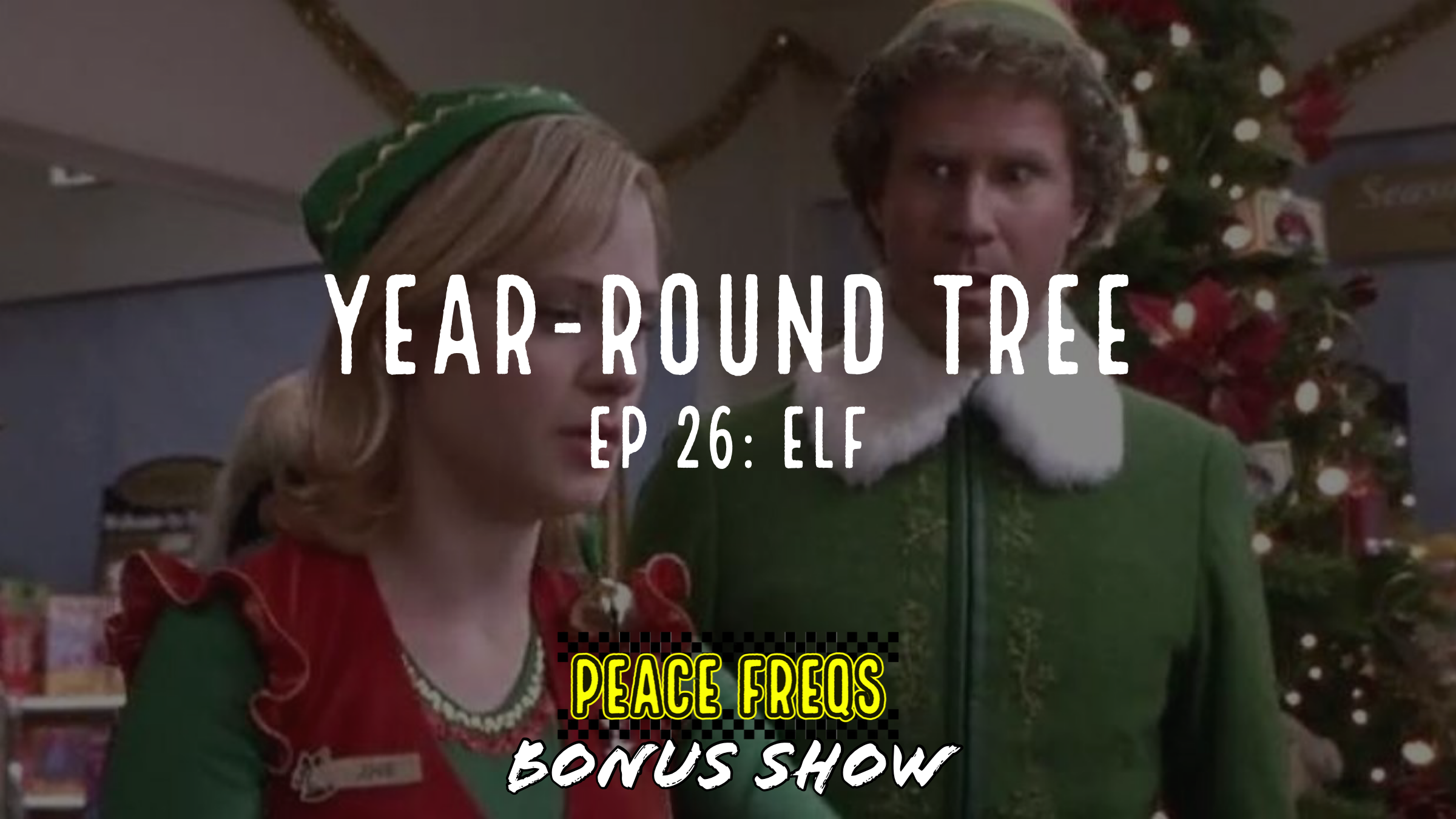 Elf Review – Year-Round Tree 026
In today's episode Nicky P and Lizzie are gonna ruffle some feathers with their review of Elf. The Will Farrell comedy is revered as a modern holiday classic but does it deserve the acclaim? Does crying immediately make the movie good? Is Zooey Deschanel a natural brunette? Who is better looking, her or her sister? We explore these questions and more in today's episode.
Beverages For Round The Fireplace
Nicky P has decided refreshing was what he needed for today's beverage and the Cape May Cranberry Mule fits the bill with a recipe from townandcountrymag.com featuring: vodka, muddled fresh cranberries, ginger beer, lime & ice. 
Lizzie has found a delicious liquid version of her favorite holiday candy. The Turkish Delight Cocktail made from a delicious.com recipe features: rose petal infused gin, creme de cacao, lemon juice, vanilla syrup, and egg white. It's a little too much rose petals and baking ingredients for me but its perfect for Lizzie.
Nicky P has put laziness ahead of creativity today and has shown up in an advent sweater. You've never heard of an advent sweater? It's the only article of clothing that its appropriate to wear for 25 days in a row. Use your imagination and try not to imagine the smell.
For today's fashion choice Lizzie has swapped one nerd franchise for another and put aside the modern sins made by certain actors in an effort to rep one of her all time favorite shows. Her "Make It Snow" sweater featuring Captain Picard brings her all kinds of warm feelings and certainly no judgmental feelings about how dirty the Picard show did fans.