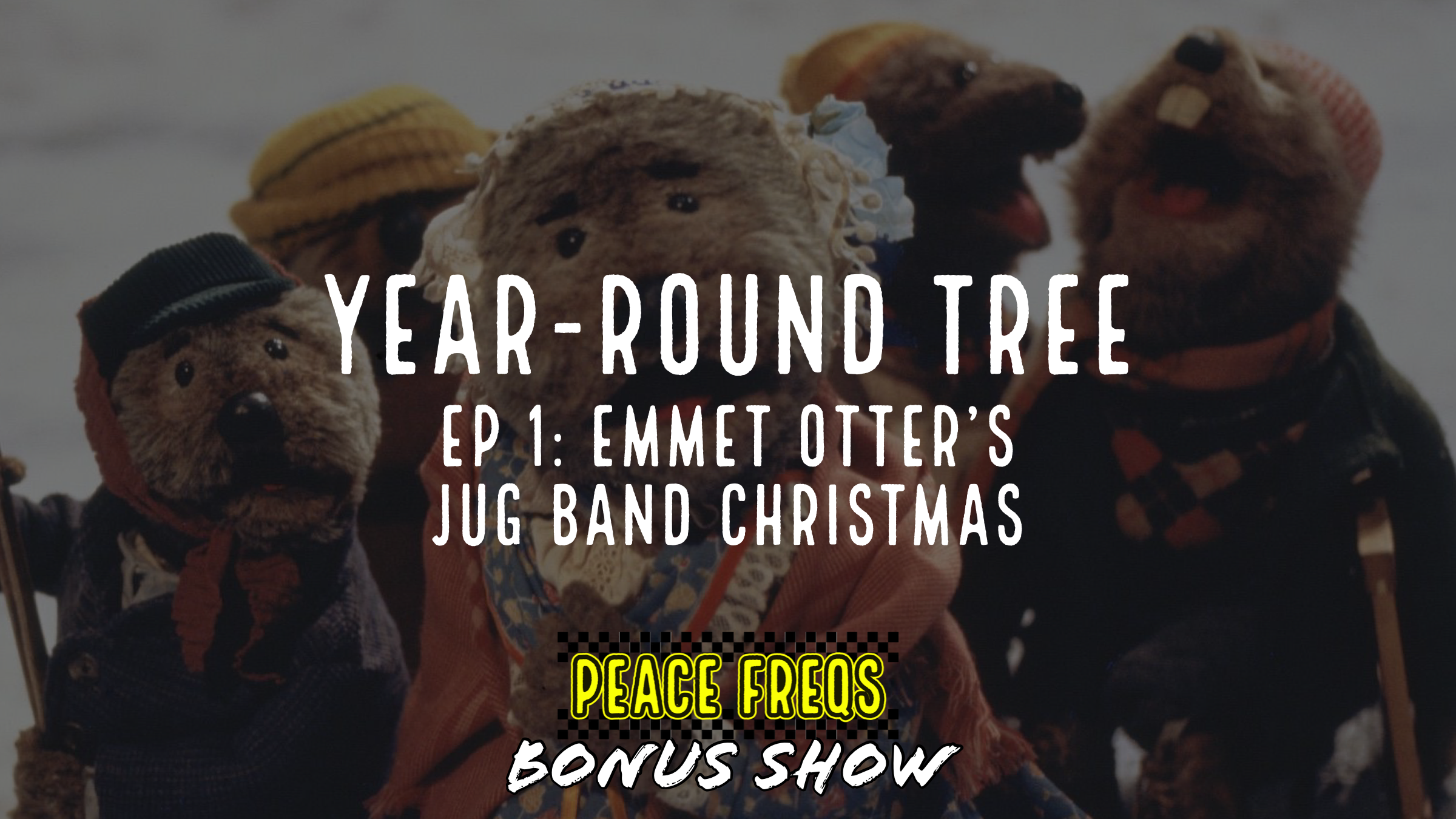 Emmet Otter's Jug Band Christmas Review – Year-Round Tree 001
In this inaugural episode of the show we begin by talking about Christmas and why we want to keep the magic around all year. Nicky P and Lizzie then begin their Christmas movie odyssey with their review of Emmet Otter's Jug Band Christmas and the economics of the river folk and taking risks to reach your dreams. This is one of Nick's favorite specials and a fitting start.
Beverages For Round The Fireplace
Nicky P has shown up double fisting Cognac and Eggnog, not a mixture of the two in each hand just a cup of each. We'll let you guess which fist is getting lighter quicker. Obviously the nog because that's how Nicky likes to live.
Lizzie didn't really bring uphers in conversation but her default is always hot cocoa with mini marshmallows.
Nicky P has shown up to this first episode wearing a sweater with an silhouette  of  Mrs. Claus as a Mud Flap Girl.
Lizzie chose to show up today in a sweater with a fuzzy snowman lying down like a Playgirl model with each snowball being a pom-pom over each respective bosom. Is feisty gonna be her M.O.?
Want More Emmet Otter's Jugband Christmas?