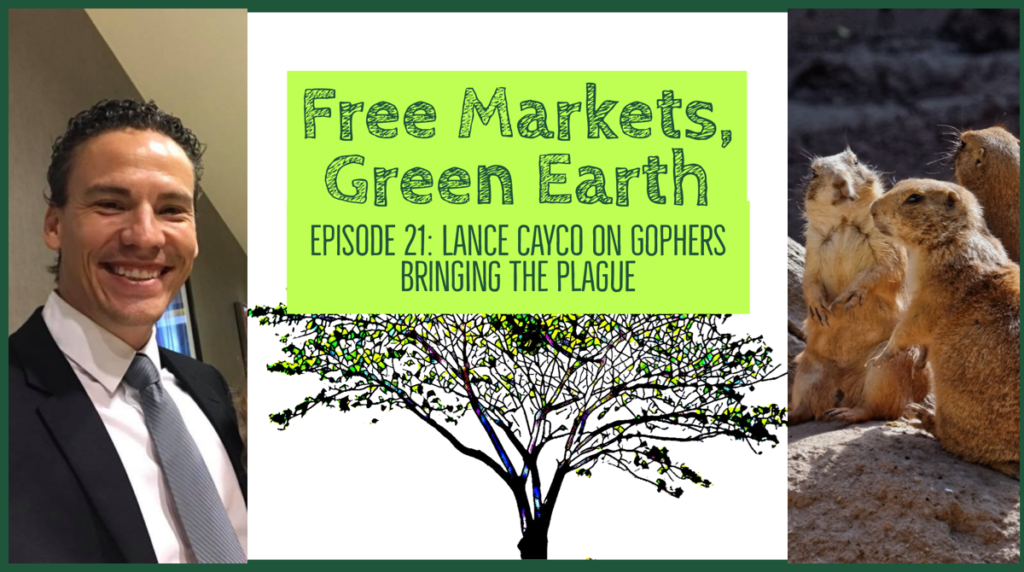 In today's episode Nick and Ben talk to podcaster, architect & teacher Lance Cayco about some of the disfunction he deals with as a developer in Colorado.
You can check out Lance's podcast @ Inside The Firm
Read more about the gopher issue here: Colorado Gophers & The Plague
If there's a topic you want to hear more about drop us a line and let us know. Links are always appreciated.
For more episodes check out freemarketsgreenearth.com
Free Markets, Green Earth is hosted by Nicky P (Sounds Like Liberty, This Week In Liberpods, Parent 2 Podcaster & The Introvert Musician Podcasts) as well as The Liberty Hippie: Ben Pangie (Homesteads & Homeschools Podcast.)