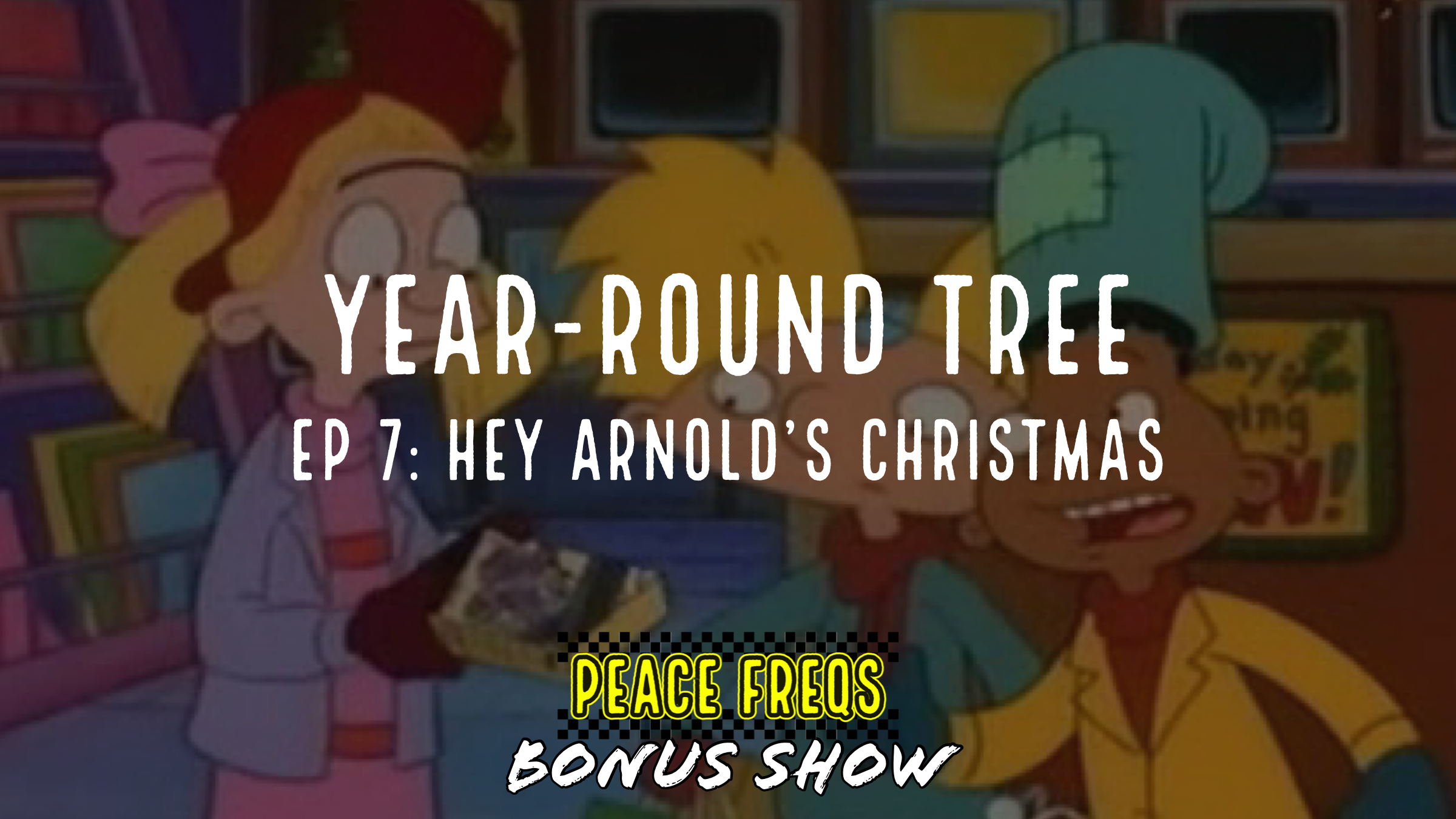 Hey Arnold's Christmas Review – Year-Round Tree 007
In today's episode Nicky P and Lizzie review the "creme de la creme" of Nicktoons: Hey Arnold's Christmas. The episode was number eleven of season one and is one of the most heartening episodes of a kid's show ever created. This cartoons was always about really important stuff but this episode in particular was super-emotional and dealt with traumatic historical events, an estranged child and Christmas. Sounds like it was designed to pull at all the appropriate heart strings. We even get into our goofy love affair with Dan Povenmire that apparently started earlier than we even knew.
Beverages For Round The Fireplace
Nicky P has imagined a new drink special for this episode. Liquid Coal consists of eggnog, brandy and activated charcoal. Krampus inspired beverages are one of Nick's favorite and yes it does have an effect on the teeth.
Lizzie has arrived with a holiday classic, 
Mulled Wine
, with cloves orange and cinnamon. Frankly, she just likes mulling things.
Nicky P is channeling some John C Reilly with a "tuxedo t-shirt" styled santa suit. Big and round and jolly and basically wearing kids pajama's sounds like the life everyone should aspire to.
Lizzie has opted for  a printed sweater today. The image gives the impression that she's being given snowman hugs. Sure stick arms aren't comfortable but i can vouch a Lizzie hug feels great.
Want More Hey Arnold's Christmas?