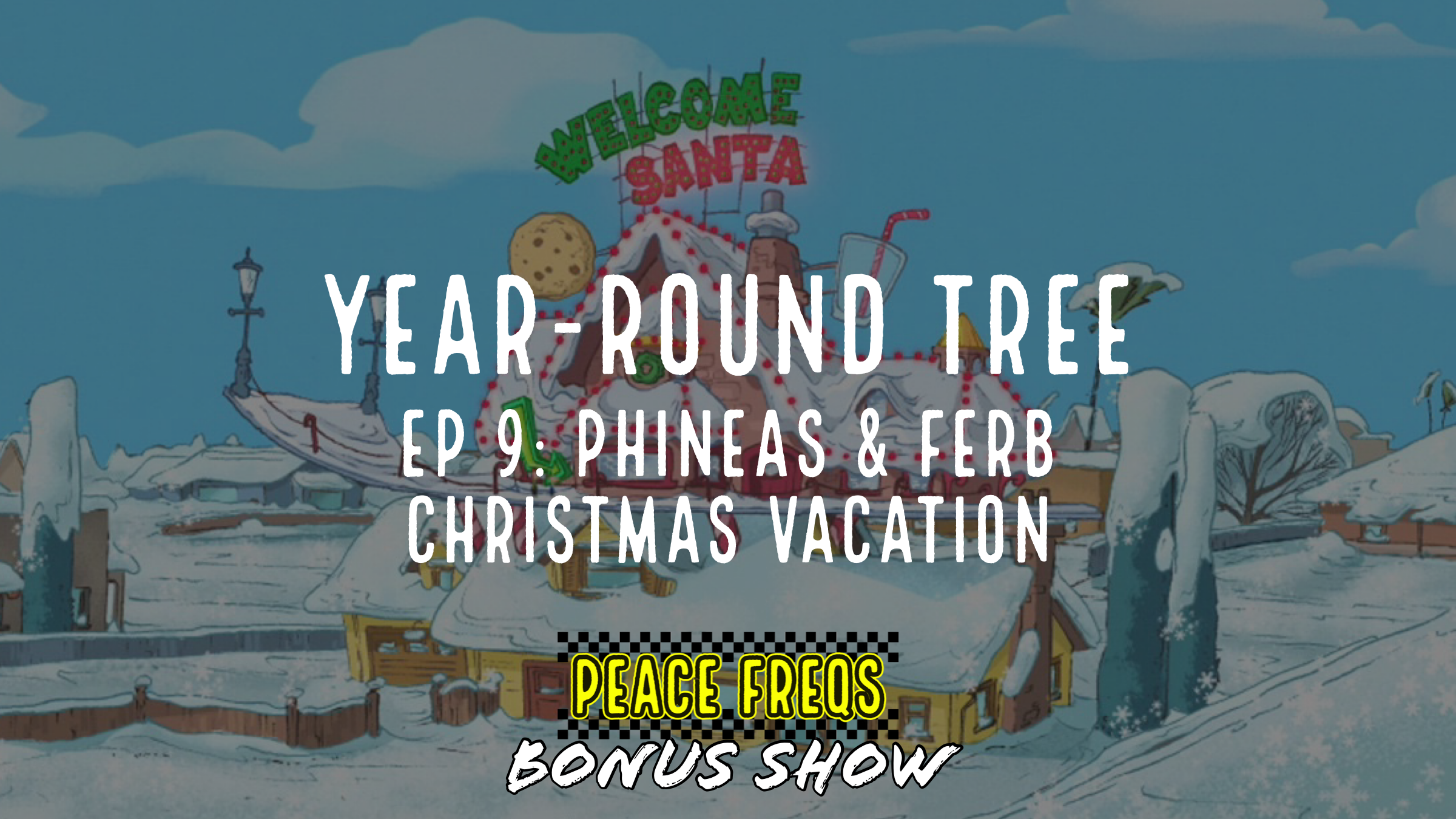 Phineas & Ferb Christmas Vacation Review – Year-Round Tree 009
In today's episode Nicky P and Lizzie review Phineas & Ferb's Christmas vacation, episode twenty one of season two. We love this series. It is  super-positive and the characters believe they can do anything if they work at it. You've got to wonder, though: What do the kids that can build anything, do for Christmas? A musical of course;  in which everybody gets their Christmas Wish. It's a fun watch.
Beverages For Round The Fireplace
Nicky P has brought a seasonal favorite to this season's final Year-Round Tree installment. All year long he waits for a McDonalds Eggnog milkshake. This particular shake was saved in the fridge for just this occasion.
Lizzie has invented a little thing she calls the Elfinator which consists of whiskey, espresso, cocoa and Kahlua. Ask her for the ratios I guess.
Nicky P has chosen a sweater with bobbles (knitted bumps) that spell out "Christmas," "Hanukkah," "Kwanzaa," and "Yule" for today's session. Is it as inventive as other outfits? No, but sometimes comfort wins.
Lizzie is wearing an adorable sweater with three stuffed cats peeking out of stockings on the front. Their eyes can only be described as "crazy eyes." You know what that means.
Want More Emmet Otter's Jugband Christmas?