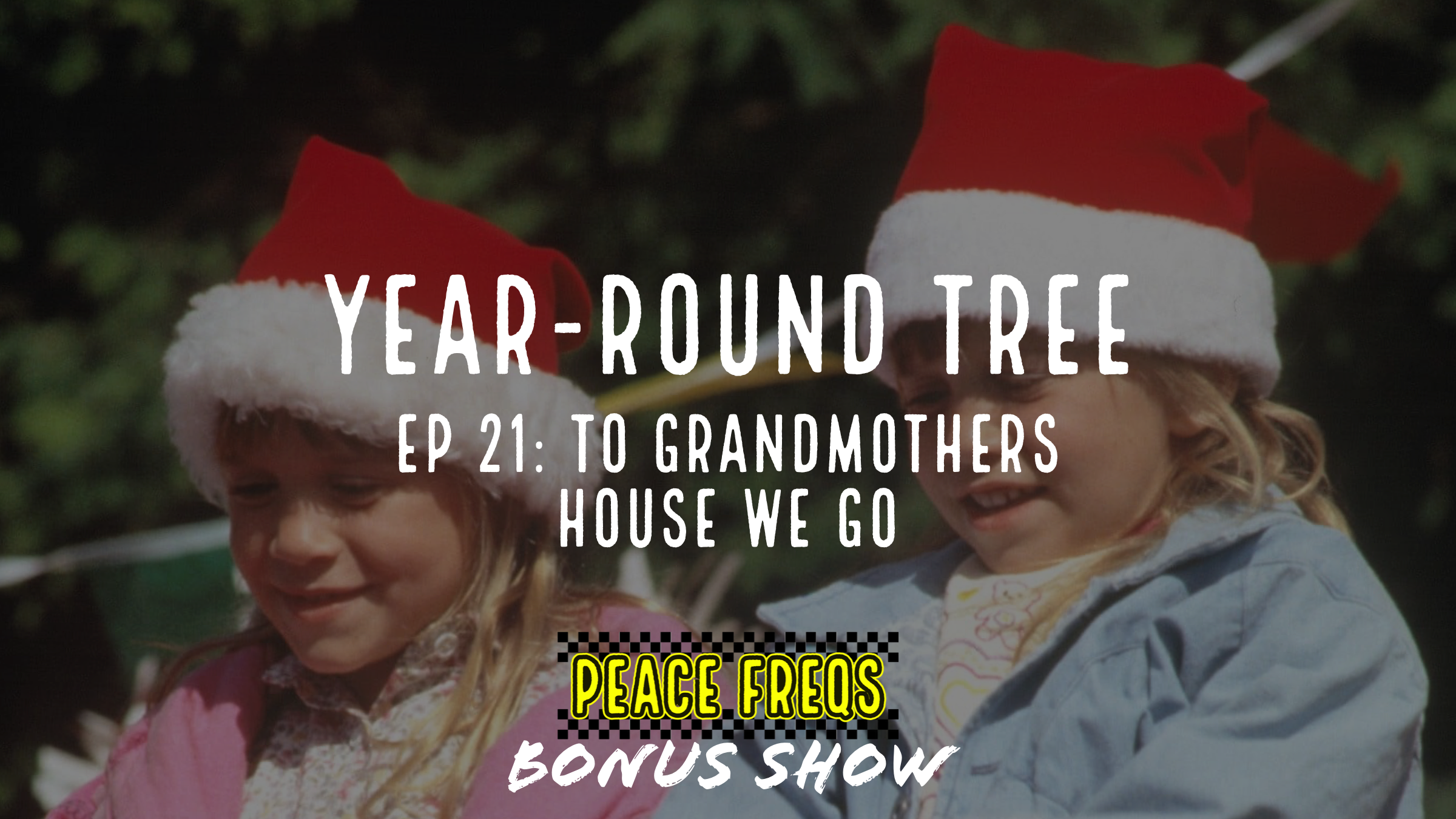 To Grandmothers House We Go Review – Year-Round Tree 021
In today's episode Nicky P and Lizzie review To Grandmothers House We Go, an Olsen twins Christmas vehicle from our childhood. It's amazing what we managed to edit out of this 1992 film in our memories. The most notable omission is definitely how bad the film truly is. A close second is just how bitchy the Olsen twins were as children. The only saving grace for the movie was how hard they tried to squeeze in all those catchphrases we remember fondly. It almost helps you get over the hilarious casual racism of the 90's like where they throw fried chicken bones into the black sax players case while he busks and somehow "there's still some meat on there" makes it OK. It's our gift to you that we sat through this so you don't have to. Merry Christmas.
Beverages For Round The Fireplace
Nicky P is indulging in a Boozy Grinch Punch with a recipe copped from delish.com featuring: Lemon Lime Kool-Aid, ice, lemon-lime soda, pineapple juice, vodka, ginger ale, with lime wedges and red sanding sugar for rimming. Nicks ecto-cooler concept is ;ikely superior but harder to find the ingredients for.
Lizzie is drinking a Rosemary Gin Gimlet from Biscuits & Booze featuring: Gin, lime Juice, Pomegranate Arils, Simple Syrup and rosemary sprigs. Basically, it's a G&T with extra herbal flavor.
Nicky P was feeling like drawing some laughs after last weeks episode with a scantily clad Lizzie so he wore a hula skirt for his sweater  today.
Lizzie had an inkling he might try this (because marriage, that's why) so she decidded to show up wrapped in the pine garland we put on the bannister. I remind you when it comes to life partners Nicky P has clearly won.
Want More
To Grandmothers House We Go

?